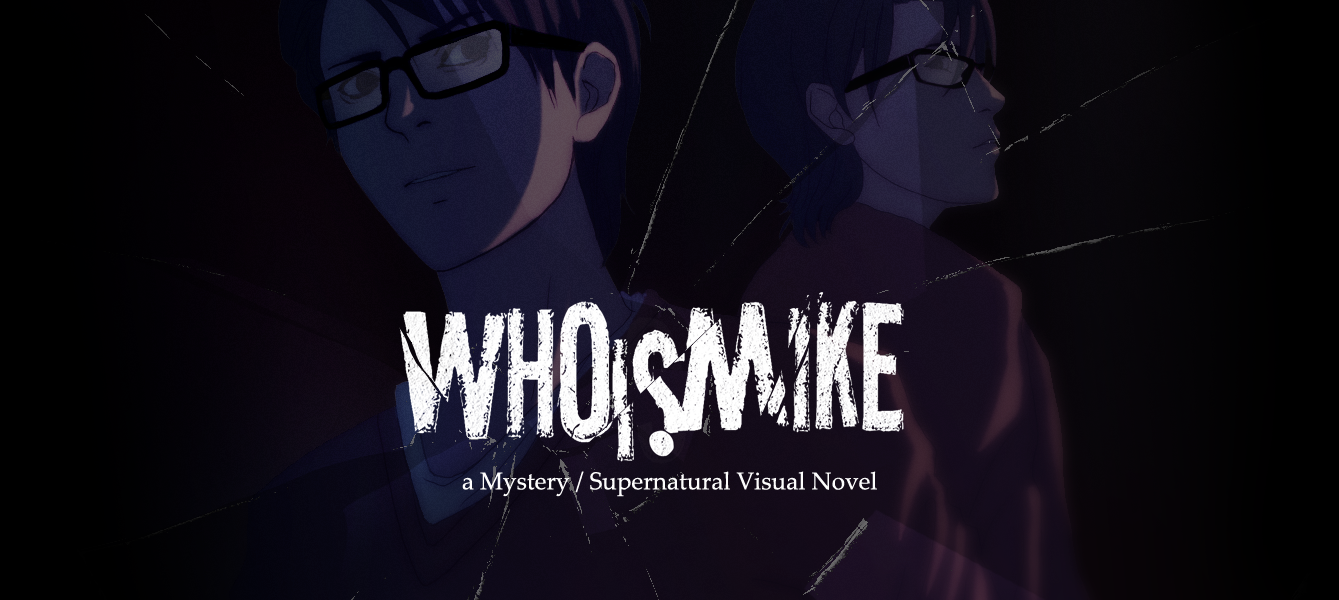 Who Is Mike?
A downloadable game for Windows, macOS, and Linux
HOME | STEAM | TUMBLR | PRESSKIT | DEVBLOG

Story & Features
---
You wake up with an aching head and the world out of focus. In front of you is a man accusing you of being "fake". He looks exactly like you, down to the last scar and pimple, has the same memories, the same voice and the same personality.
But who is lying and who is telling the truth? Who is fake and who is real?
With over nine different possibilities, you can either end up as the tragic hero, the sly villain, or an innocent victim. Will you keep your cool or pick a fight? Play through all the endings and take a peek at the truth of your demise.
Whatever action you take, ultimately, you must answer the question: "Who is Mike?"

Tumblr | Walkthrough | Progress Thread
Characters

---
Features

---
Free
Screensize: 1280 x 800
Endings: 9 endings
Length: 10,500 words (approx. 2 hours gameplay)
CGs: 22 CGs
Genre: Mystery/Thriller, Supernatural, Comedy
Rating: PG-16+ for Strong Language and Violence
| | |
| --- | --- |
| Published | 2 years ago |
| Status | Released |
| Platforms | Windows, macOS, Linux |
| Rating | |
| Author | FERVENT |
| Tags | Comedy, Dark, Horror, Interactive Fiction, Multiple Endings, Mystery, renpy, supernatural, text-based, Visual Novel |
Download
Click download now to get access to the following files:
Comments
Log in with your itch.io account to leave a comment.
So, which one is the real Mike, each Mike near the end has those flashing red eyes.
So, which one is the real one?
Hey, umm, I've been trying to get all the endings but have missed a few. I read through the walkthrough and it says there are timed questions?! I haven't encountered any timed questions. I just played through again and sat there for every question and none of them appear to be timed. What gives? I haven't been able to get endings 1, 2, or 3, but I believe I achieved the others.
hey man loved your game
Very cool and well done,
Also i did a small series with your game on my youtube chanel
Thanks for playing, man! It's an honor! I really enjoyed your playthrough though. Keep it up!
Hi FERVENT just want to ask is there a difference with your games (Who is Mike? and CUPID) on steam or is it the same?